GagaClass - Membership
GagaClass – Membership
1.) Go to your Dashboard and click on "Membership Management":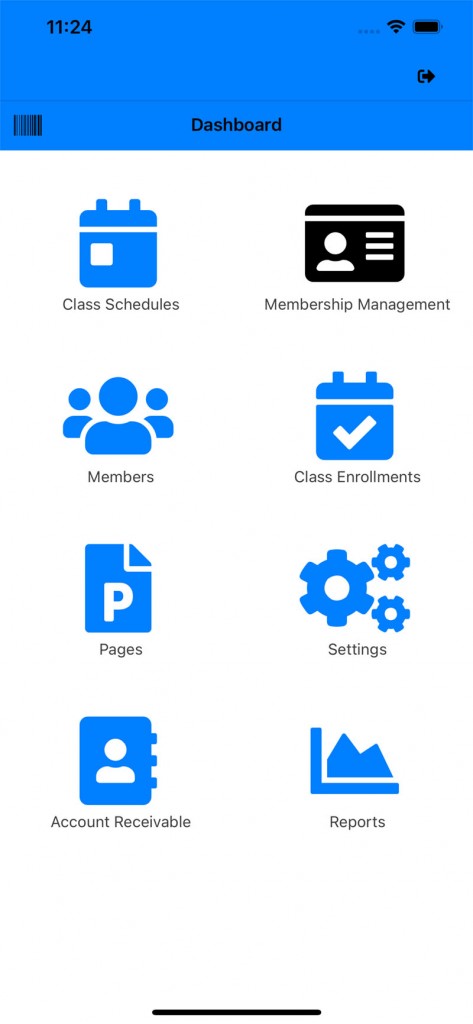 2.) Click on the "Add" icon:
3.)  Click on "Advanced Membership" Tab: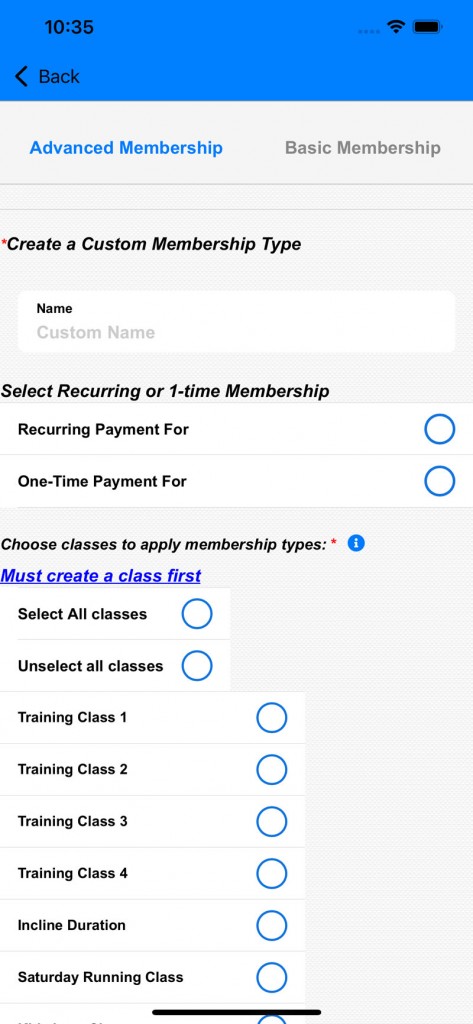 a.) There are ways you can set when payments are collected and if it is recurring. If it is a monthly recurring payment for 1 year you can set it so that it is charged for 30 days for 12 times.
b.) If the membership is a class package it can be created here by selecting more than one class. When selecting more than one classes you will see the class package options: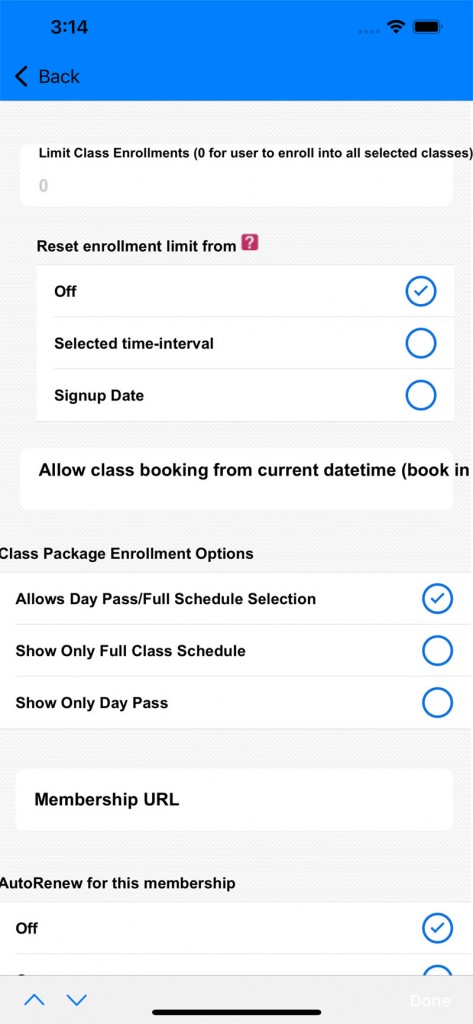 Class Package Options
a.) "Limit Class Enrollments" option applies to each member. This is the number max that allows them to enroll or book a class. Think of it as credits.
b.) "Reset enrollment limit" option. The limited enrollment for the classes can be reset. You can select for it to be reset each week.
For example you can have a class package of 2 credits that is reset each week. So members can only enroll into any two classes in the class package each week.
c.) "Class Package Enrollment Options" is for how the classes are enrolled. Each class schedule may have two options (day pass and full schedule enrollment). Here you can limit what is available for the class package.
4.) Scroll down to "Membership Price":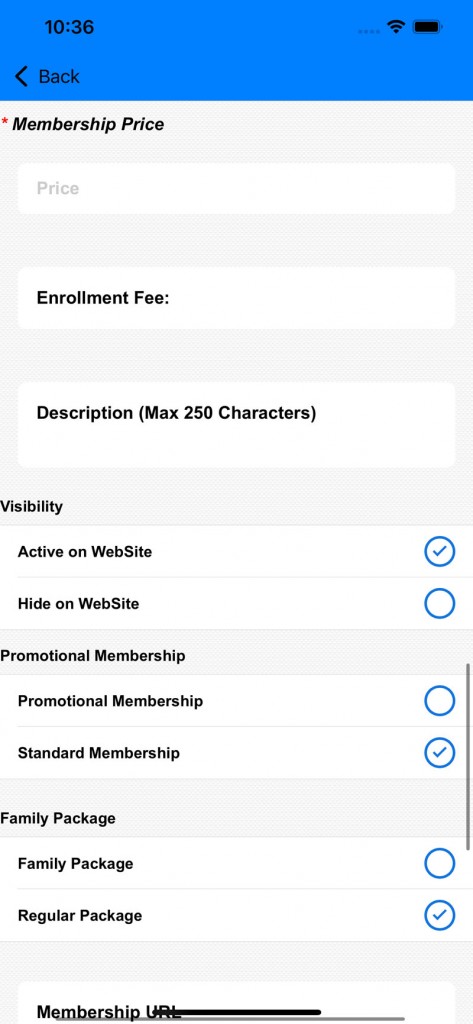 a.) Membership price is the price of this membership. If this membership has a number of classes assigned to it then the price is for the class package.
b.) Visibility is set to hide or show this membership on the signup page.
c.) Family Package option is set if this membership has the ability to add other members to it.
5.) Scroll down to "Membership URL" :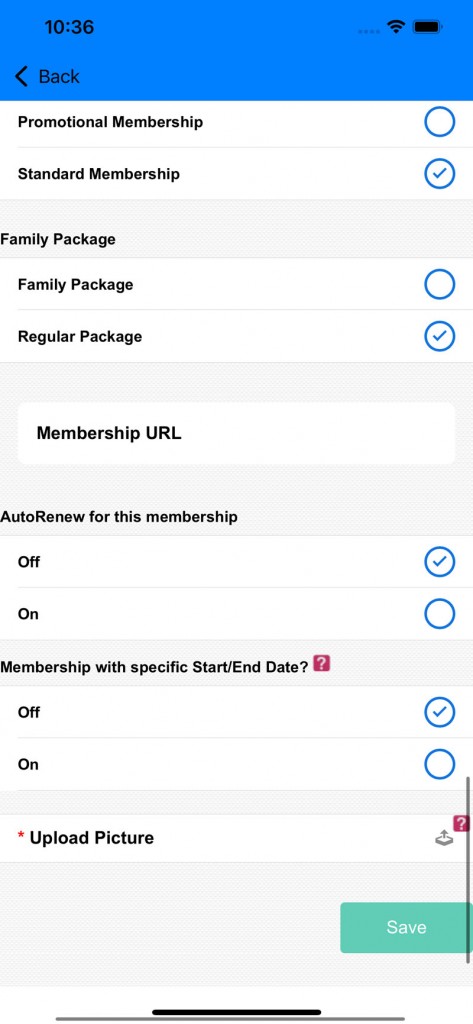 a.) Membership URL: this is updated when page is embedded into your site.
b.) AutoRenew: this has precedence over the global auto-renew. When the autorenew is set the membership is added to the member automatically when their current one ends.
c.) Membership start/end date: This is for membership that occurs in a specific timeframe.
*If you have any questions on technical questions you can contact support at customersuccess@fitsoft.com