Adding a Membership
How Do I Add in a  Membership?
A.)   Log into your WordPress site
B.)    Go to the "Membership Management" Page & click on the "Control Panel" button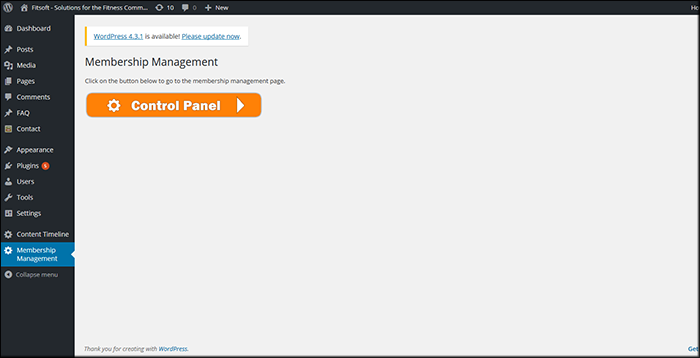 C.)    A Control Panel page will open. Go to down arrow -> "Membership Wizard"  Link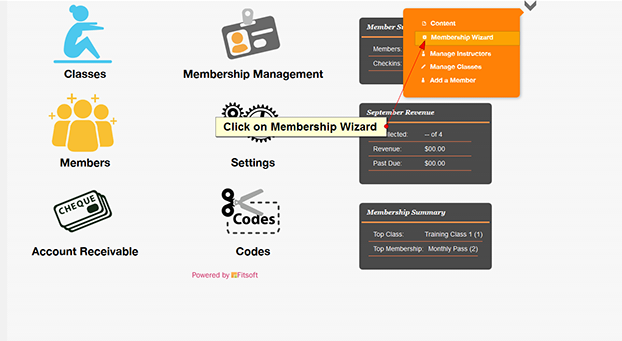 D.)   This will bring up a membership wizard for you to add in a new membership and assign classes to it.
Get more info